Government, business, science and the media
We Strengthen the Competitiveness of Bavaria's Economy
Advocacy
Agenda Setting
Lobbying
Networking
Services
For a Strong Bavaria within a Strong Europe
Our goal is to help to increase the competitiveness of our companies, and to secure Bavaria's future success. Our guiding principle is the social market economy, and it is our duty to preserve it.
We are committed
locally and regionally
nationally—in a constant dialog with representatives of the federal government, of political parties, and the administration in Berlin
Europe-wide—we maintain contact with the governments of our European neighbors through our liaison office in Brussels and a close connection with related associations in Europe
globally—through our liaison office in New York and our commitment to many international organizations such as the BIAC, DAFG, and others.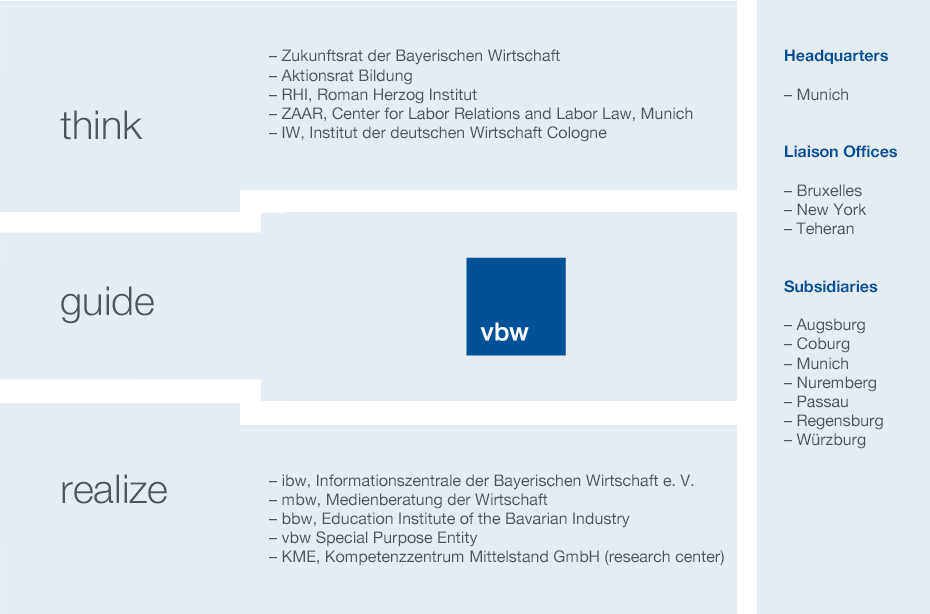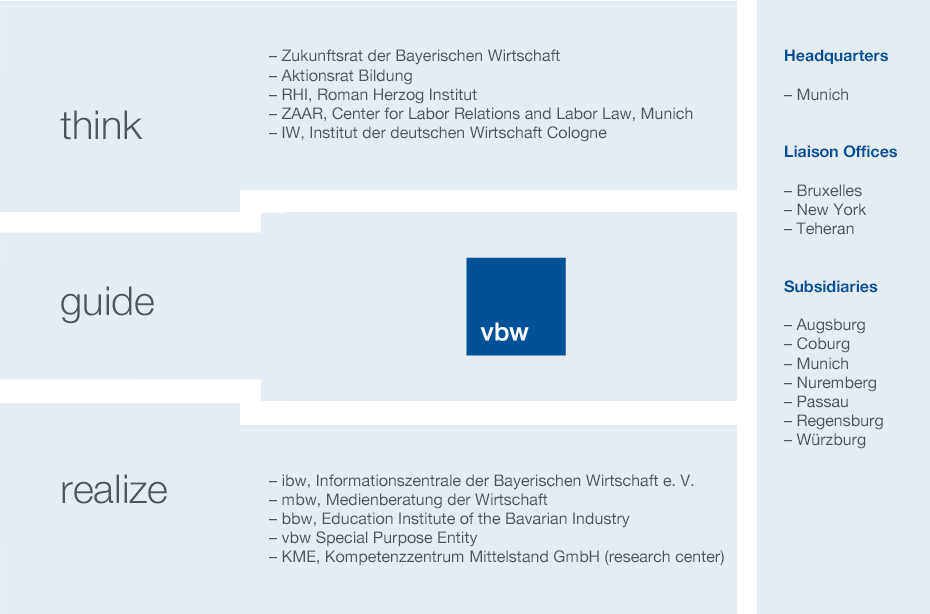 Related associations
BDI, Federation of German Industries
BDA, Confederation of German Employers' Associations
BIAC, Business and Industry Advisory Committee / OECD
BusinessEurope
Businessmed
DAFG, German-Arab Friendship Society
UBCCE